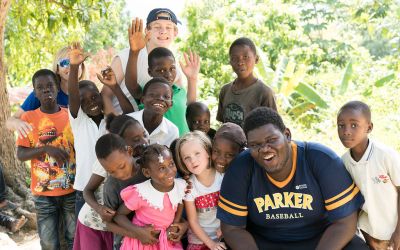 A successful vision trip for Believe in Haiti was completed in early September 2018. New and old friends of the organization were able to serve the families of St. Rock over a period of 5 days. Much good was accomplished during the trip, including the completion of an Eagle Scout project, the registration of new students, and the continued personal service and care to the families of St. Rock.
read more
Address
Believe In Haiti
574 Red Deer Rd
Franktown, CO 80116
Phone
720-289-5737
Email
believehaiti@gmail.com
Believe in Haiti, a recognized 501c3 non-profit organization, is devoted to keeping Haitian families together through love, education, and service, while empowering individuals to rise above their current poverty level.
However You Can Help,
Helps More Than You Know