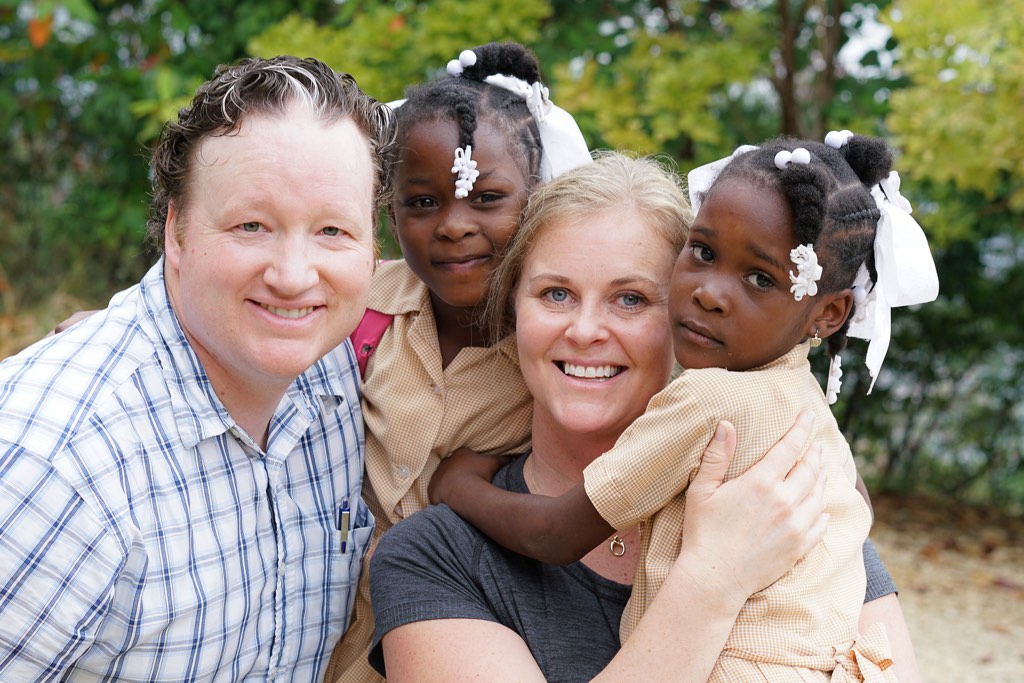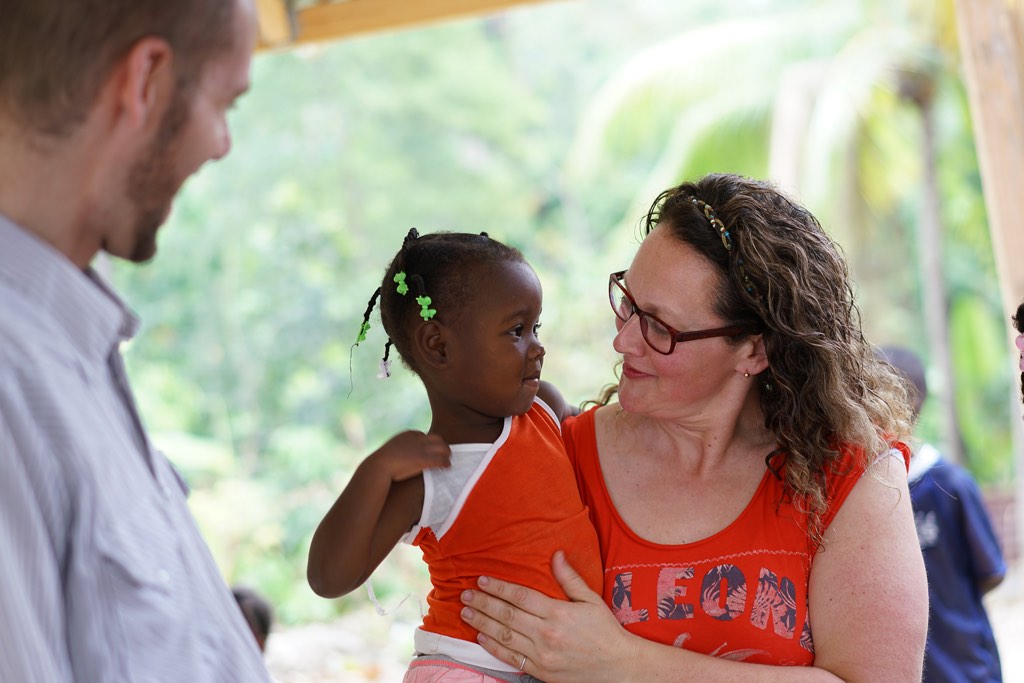 Catch our vision for Haiti on a humanitarian Vision Trip
These life-changing events are held multiple times throughout the year. You'll gain a greater appreciation and respect for the country and the people of Haiti.
Our Next Vision Trip is in
Sign up for updates on our next Vision Trip
We would love to have you with us on our next humanitarian trip to Haiti. Space is limited to 15 participants, so please let us know of your interest today.
Upcoming Trips:
October 18-25
November 22-26
Vision Trip Information and Highlights
A Vision Trip costs $2,000 per person. This includes:
Airfare from Denver, CO to Port Au Prince, Haiti
Lodging in a nice hotel with American amenities
All meals in Haiti
Transportation in private vehicles driven by Believe in Haiti staff
Payment to the on the ground people who make the trip possible
Tourist fee when entering the country
The trip cost does not include:
Snacks and drinks bought outside of meal times
Food purchased while traveling to and from Haiti
Souvenirs
Some activities include:
Visiting the schools where Believe in Haiti sponsors students
Attending the feeding program where food is cooked
Visiting an orphanage
Visiting the beach (Time permitting )
A tour of Port Au Prince
A tour of the mountains above Port Au Prince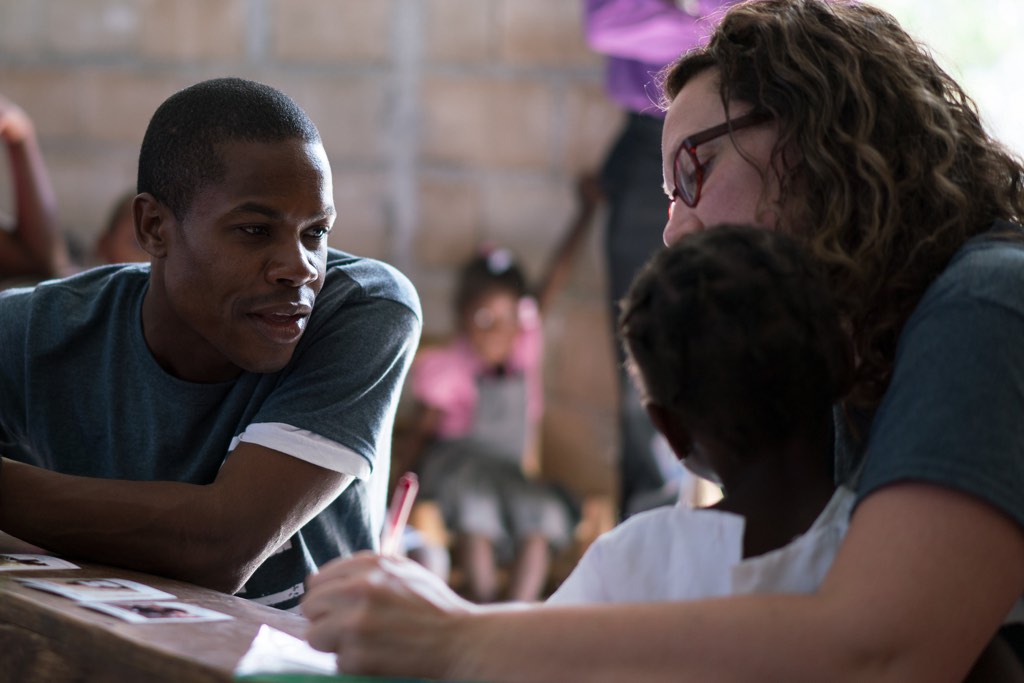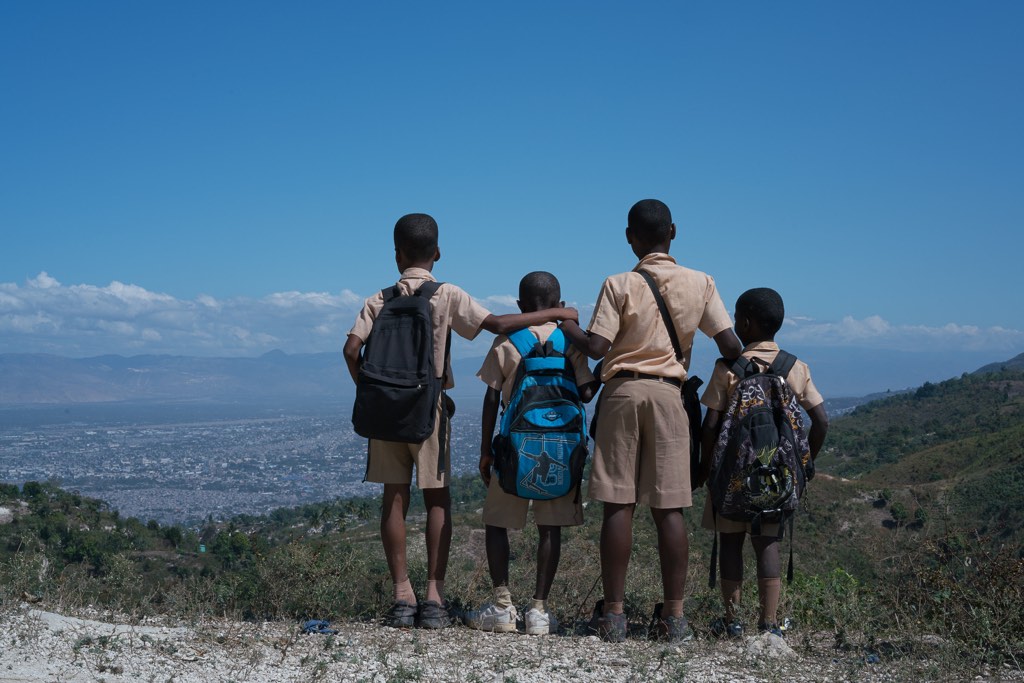 Frequently Asked Questions
How much will my trip cost?
During normal travel times, the cost is $2,000/person. If flight costs increase, the cost of the trip will increase accordingly.
What will be included in the cost?
Flights from Denver, Hotel at a nice hotel (Best Western or Marriott), Rental Cars, Drivers, All Meals (there is a budget for this), paying on the ground people who help to make our trip successful and safe.
What is not included in the trip cost?
Souvenirs, snacks, and drinks.
What will a typical itinerary include?
We try to fit in the following:
A trip to the orphanage
A tour of Port Au Prince, including the history museum and a church service
Memorable experiences in St. Roch, where we will spend most of our time in Haiti. We plan to visit families in their homes, visit the children in school, and work with the people on various projects
A visit to the beach (depending on road construction)
Please be flexible, as traffic is regularly jammed and trip itineraries can change based on conditions on the ground. All days are generally long and we try to fit in as much as we can.
What vaccines will I need?
We recommend going to your local health department to see what the current recommendations are. We suggest Hepatitis A & B, a flu shot (if in season), and a current tetanus shot. It is also recommended you take Malaria pills and get vaccinated against typhoid and cholera. We have not kept current on either of these.
Can I book my own airline ticket?
We strongly recommend that you allow BIH to book your tickets to ensure that all members of the trip are on the same flight for safety and logistical reasons. We typically fly American Airlines through Miami, as they have the best times at the best price. The airport is not a safe place after dark, and we do not want people who have not been to Haiti at the airport alone, particularly at non-ideal times of the day. When booked through BIH, travel costs are tax deductible.
Can I book my own hotel?
No, we have worked out group deals with the hotel chains and get a good deal. In addition, using a credit card in Haiti takes a really long time, as the transaction has to be called in to the bank. Again, when booked through BIH, travel costs are tax deductible.
What will we eat?
We will eat breakfast at the hotel, which is a traditional American/European buffet breakfast. Lunch is typically eaten on our outings and generally consists of sandwiches and chips. Dinner will typically be at an upscale restaurant. Unfortunately there are not any "quick" restaurants in Haiti and meals take a LONG time. We enjoy dinner as a down time and love to have everyone share their favorite things from the day at dinner. We also love to have a traditional Haitian meal when we can fit it in.
Is Haiti safe?
As with any large city, yes and no. There are parts of the city that we never go in, parts of the city we don't go in alone, and some parts of the city we don't visit at night. Johnny, our on-the-ground liaison, is with us most of the time. We also closely monitor the "word on the street" for safety and will not hesitate to change plans as needed for safety. We will even cancel the whole trip if we feel it is unsafe, although we have not had to do this. We have found that media and State Department portrayals of Haiti are not accurate and we use our extensive network of Haitian contacts to determine the actual security situation.
What will I do with the kids, as I don't speak Creole or French?
A smile and games are universal. This is a society of relationships. Relationships are truly the most important thing to them. They love to show you their home, do your hair, play games, read books, paint fingernails, color etc. We will have suggestions on items you can bring to help you interact with the kids, though we will also request you not to bring items in excess. We are not wanting the kids to think they always need something from us. Again, it is more about the relationships than the stuff.
What is the minimum age for children to participate in the Vision Trip?
Depends on your child. We have brought children as young as five. We feel you need to decide what your child can handle. The days are very long and hot! We have a busy itinerary. There are also some hard things that we see, including extreme poverty and malnutrition. We find that most kids do not really see this. They just see kids who they love to play with.
However You Can Help,
Helps More Than You Know
Believe in Haiti, a recognized 501c3 non-profit organization, is devoted to keeping Haitian families together through love, education, and service, while empowering individuals to rise above their current poverty level.
As a 501c3 non-profit foundation, your gifts to Believe in Haiti are tax deductible. If you have any questions about how to give or how to receive your donation acknowledgment letter in January for donations made the prior year, check out the 501c3 page under the About menu.
Subscribe to Our Newsletter
Sign-up to receive our email newsletter each month.
Address
Believe In Haiti
PO Box 935
Franktown, CO 80116
Phone
720-815-5756
Email
hope@believeinhaiti.org